What's new on Wipeout Central
9 December 2017 - VR support for WipEout Omega Collection announced
Attention all anti-gravity pilots, it's time to suit up once again! You have piloted your ships through the tracks of WipEout HD, Fury and 2048 in the Omega Collection in stunning native 4K while listening to a whole new raft of thumping tunes.
Update coming early 2018.
23 September 2017 - WipEout Omega Collection nominated for TIGA Game of the Year & Best Racing Game 2017
Wipeout Omega Collection has been nominated for Best Racing Game & Game of the Year by the The Independent Game Developers' Association (TIGA) Games Industry Awards.
TIGA is Europe's largest network of independent games developers and publishers and, now in it's fifth year, the TIGA Games Industry Awards is fast becoming one of the most prestigious Gaming awards in the industry.
All nominations for all categories can be found here. The Winners will be announced on November 2. While you're there, why don't you vote for Wipeout to be Game of the Year? Votes close midnight October 29th, so get in quick!
Fingers crossed Wipeout come out on top!
http://tiga.org/awards
Helping out
To write a new article, just enter the article title in the box below.
<createbox> width=24 break=no buttonlabel=Create new article </createbox>
Not sure where to start?
Adding content
Talk and more...
Featured media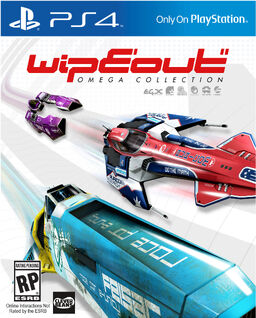 Recent Blogs
Disclaimer
This blog post is a work of fan-fiction based on Wipeout. All rights reserved to Sony Interactive Entertainment.
Introduction
Hello, AG racing fans, and welcome to the first round of the 2207 …
Disclaimer
This blog post is a work of fan-fiction based on Wipeout. All rights reserved to Sony Interactive Entertainment.
Season Preview
Hello, and welcome to the preview of the 2207 season of the FX40…
Morna Orpheu is a prototype vehicle appearing in the Fanon game Ignition. However, the car is really faster and based on the Toyotta Corolla WRC.
See more >
Community Corner
Guildelines for editing Wipeout Central
Just now, I have dealt with a editing conflict regarding the integrity of a couple of articles. In the process, I was referred to Wipeout Central's Guidelines.
Myself, I only had a quick look at these guidelines when I was admin and i had no trouble as most contributors have edited in good faith, or had a general understanding from experience. But after this recent issue I must stress that if you're new to this wiki, or editing wikis in general, read these guidelines first.
The guidelines are taken from Wikipedia, so they should be straightforward for anyone getting into wiki editing. I also will be a bit more active to make sure these guidelines are met. I'm pretty lenient when it comes to edits, but don't push it. Any issues will be sorted as soon as possible.
Anyways, happy editing!
Gilke001 (keg_11)
Wipeout Central Administrator
11 June 2013
If you still want to contribute a page, click on "Wanted Articles" and have a look which article you want to write, or just edit a page by clicking 'edit' next to the page title.
_______________________________________